ATTENTION VALUED CUSTOMERS:
As of 4/18/23, we will have new pump dispensers on both unleaded and diesel.
We will also be a CFN site.
Mechanic in Mesa, WA
For more than 20 years, Mesa Crossroads Service Station LLC has been fixing and gassing up vehicles of all types. Call us for a tow or stop into our repair shop and gas station for a variety of fixes—we promise friendly service, quality workmanship and peace of mind. Towing and fuel station gas are available 24/7!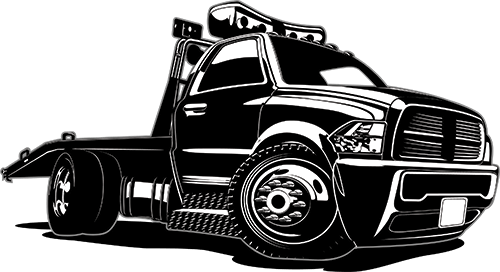 We serve all local surrounding areas
We're a Registered Tow Truck Operator (RTTO) and have 24/7 tow truck services available for customers in need.
Our friendly mechanics have more than 20 years of industry experience when it comes to fixing cars, retrieving them and gassing them up!
More Than Tow and Fix Cars, We Take Care of People
Owning a vehicle can be frustrating at times—particularly when you're broken down on the side of the road or find out you need an unexpected repair. For as frustrating as these times can be, Mesa Crossroads Service Station LLC will help make them as stress-free as possible. As your complete service station in Mesa, WA, we're here to offer you repairs and even a fill-up, so you can get your car back on the road confidently.
Our tow truck services are available 24 hours a day, 7 days a week. If you get a flat, lock yourself out or encounter a dead battery, we'll be there to fix it or tow you to safety. Back at our shop, we'll deliver the complete repairs you need—whether it's new brakes, clutch repair, belt and hose replacements, suspension work or something more. As an experienced mechanic in Mesa, WA, we can even tackle major auto repairs like engine and transmission work. Regardless of make or model, we'll use quality parts and deliver best-in-class workmanship to get you back on the road as quickly as possible. We'll even give you a fill-up before you go!
Our mechanics' mission is to help drivers in our area however we can—whether that's giving them a place to affordably fill up their tank or repairing mechanical issues sustained out on the road. We promise prompt and reliable work at our service station, and a friendly experience you won't soon forget.
Our fuel station has gas available 24 hours a day for credit card customers. Please note, there is no attendant on-site after normal business hours. Credit only!
We're members of the National Federation of Independent Business (NFIB) and are proud to be a locally-owned, independently-operated company.
Our automotive repair service capabilities extend to most makes and models of car, SUV and light-duty truck. Need a Tow and Repairs?
If your car has broken down or needs repairs, give us a call today! We'll get you picked up, repaired, gassed up and back on the road quickly and safely.
Locally -Owned & -Operated
Your mechanic, service station, and fuel station serving drivers in the following areas:
Franklin County, WA
Mesa, WA
Basin City, WA
Connell, WA
Othello, WA
Kahlotus, WA
Eltopia, WA
Mathews Corner, WA
Eltopia, WA
Cactus, WA